Zagreb Airport overview
Zagreb Airport (IATA: ZAG, ICAO: LDZA) is the largest and busiest international airport in Croatia. In 2018 it handled around 3.4 million passengers and some 13,500 tons of cargo. Named after Franjo Tuđman, the first President of Croatia, the airport is located some 10 km (6.2 mi) south-east of Zagreb Central Station in Velika Gorica. It is the hub of the Croatian flag carrier Croatia Airlines and a focus city for Trade Air. The main base of the Croatian Air Force is also located at the airport´s premises. Moreover the Croatian Air Traffic Control has its administratration situated on the grounds of the airport. The airport was awarded to the ZAIC consortium (Zagreb Airport International Company) in a 30-year concession under the terms of a contract signed by the Government of Croatia with the aforementioned. The contract includes the financing, designing and construction of a new passenger terminal which was completed in March 2017. For the purpose of managing the airport ZAIC registered a company called MZLZ d.d. (Međunarodna zračna luka Zagreb d.d.) that is now the operator of the Airport.
Transfers from Zagreb Airport
Public transport to city center of Zagreb
The public transport station is right in front of airport terminal.
Hotels in nearby areas
Royal Airport Hotel
Zagreb
2.2 km from ZAG
Guesthouse Tiban
Zagreb
2.3 km from ZAG
Airport ranking
3,092,047 passengers in 2017.
382.
bussiest airport in the World
118.
bussiest airport in Europe
1.
bussiest airport in Croatia
Airport details
Car rentals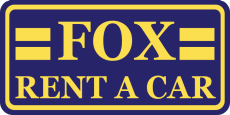 Fox Rent A Car