Moscow Airport overview
Vnukovo International Airport, formally Vnukovo Andrei Tupolev International Airport (named after Andrei Tupolev) (Russian: Внуково, IPA: [ˈvnukəvə]) (IATA: VKO, ICAO: UUWW), is a dual-runway international airport located in Vnukovo District, 28 kilometres (17 mi) southwest of the centre of Moscow, Russia. It is one of the four major airports that serve Moscow, along with Moscow Domodedovo Airport, Sheremetyevo International Airport, and Zhukovsky International Airport. In 2019, the airport handled 24.01 million passengers, representing an increase of 12% compared to the previous year. It is the third-busiest airport in the former USSR.
Public transport to city center of Moscow from Airport
The public transport station is right in front of airport terminal.
Day route from airport:
Аэропорт Внуково - Москва Киевская
3
Estimated duration 59 mins.
Аэропорт Внуково - Москва Киевская
1 stops to Kiyevsky railway station ( 37 mins - 33.8 km )
3
2 stops to Ploschad' Revolyutsii ( 5 mins - 3.9 km )
This route will take you to Red Square in Moscow city center.
Night route from airport:
N11
Estimated duration 1 hour 28 mins.
N11
67 stops to Manezhnaya Square ( 1 hour 18 mins - 33.8 km )
This route will take you to Red Square in Moscow city center.
Hotels in nearby areas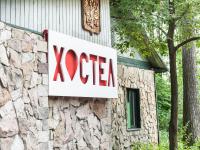 Hostel Vnukovo
Moscow
0.6 km from VKO
Transfers from Vnukovo International Airport to the city
We are sorry but We are not able to recommend any private VKO transfer service right now.
Airport ranking
18,139,000 passengers in 2017.
133.
bussiest airport in the World
32.
bussiest airport in Europe
3.
bussiest airport in Russia
Airport details
Actual time
10:51
Actual date
2020/10/21
IATA code
VKO