San Francisco Airport overview
San Francisco International Airport (IATA: SFO, ICAO: KSFO, FAA LID: SFO) is an international airport 13 miles (21 km) south of Downtown San Francisco, California, United States. It has flights to points throughout North America and is a major gateway to Europe and Asia. SFO is the largest airport in the San Francisco Bay Area and the second busiest in California, after LAX. In 2017, it was the seventh-busiest airport in the United States and the 24th-busiest in the world by passenger count. It is the fifth-largest hub for United Airlines, and it is operated in Terminal 3 and the International Terminal. SFO functions as United's primary transpacific gateway. It also serves as a hub for Alaska Airlines, which operates in Terminal 2. It is a major maintenance hub for United Airlines and houses the Louis A. Turpen Aviation Museum and Library. The airport is owned and operated by the City and County of San Francisco, although it is technically located outside of San Francisco in unincorporated San Mateo County. Between 1999 and 2004, the San Francisco Airport Commission operated city-owned SFO Enterprises, Inc., to oversee its business purchases and operations of ventures.
Public transport to city center of San Francisco from Airport
The public transport station is right in front of airport terminal.
Transfers from San Francisco International Airport to the city
We are sorry but We are not able to recommend any private SFO transfer service right now.
Airport ranking
55,822,129 passengers in 2017.
24.
bussiest airport in the World
7.
bussiest airport in North America
7.
bussiest airport in United States
Airport details
Car rentals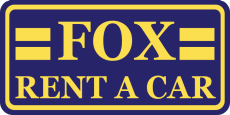 Fox Rent A Car