Prague Airport overview
Václav Havel Airport Prague is the biggest airport in Czech Republic. It lies on the outskirts of Prague, in Ruzyne disctrict, approximately 12 km west of Prague Old town. Airport is easy to reach from the city center, in less than hour.
Terminal 1 is used for flights out of Schengen Area. Terminal 2 is used for flights inside Schengen Area. Terminal 3 is determined to private flights.
Shuttle Buses from Airport
Terravision Shuttle Bus
Every day from 12:00am to 11:59pm circa every 30 minutes.
Terravision Shuttle Bus will serve You tran from Václav Havel Airport Prague to Prague. Price for one way ticket is 10.50 EUR.
terravision.eu
Public transport to city center of Prague from Airport
The public transport station is right in front of airport terminal.
Prices:
Urban public transport price
Inner city public transportation in Prague costs 32.00 CZK per 90 minutes. You can also buy ticket up to 72 hours for 310 CZK. Ticket includes all buses, trams or metro in Prague. There are ticket machines accepting credit cards and czech currency on bus station in front of both terminals.
Taxi price
Taking taxi from Václav Havel Airport Prague to Prague city center will charge you around 450.00 CZK.
Hotels in nearby areas
Courtyard by Marriott Prague Airport
Prague
0.2 km from PRG
Holiday Inn Prague Airport
Prague
0.7 km from PRG
Transfers from Václav Havel Airport Prague to the city
We are sorry but We are not able to recommend any private PRG transfer service right now.
Airport ranking
15,415,001 passengers in 2017.
152.
bussiest airport in the World
39.
bussiest airport in Europe
1.
bussiest airport in Czech Republic
Airport details
Actual time
19:52
Actual date
2022/01/23
IATA code
PRG
Terminals
3
Website
http://prg.aero
Car rentals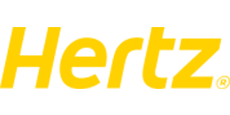 Hertz