Phoenix Airport overview
Phoenix Sky Harbor International Airport (IATA: PHX, ICAO: KPHX, FAA LID: PHX) is a civil-military public airport 3 miles (2.6 nmi; 4.8 km) east of downtown Phoenix, in Maricopa County, Arizona, United States. It is Arizona's largest and busiest airport, and among the largest commercial airports in the United States; in 2020, PHX was the 8th-busiest airport in the United States and 24th-busiest in the world. The airport serves as a hub for American Airlines and a base for Southwest Airlines. In 2019, American carried nearly 46% of all PHX passengers and employed nearly 9,500 people, making it the airport's largest carrier.The airport is also home to the 161st Air Refueling Wing (161 ARW), an Air Mobility Command (AMC)-gained unit of the Arizona Air National Guard. The military enclave is known as the Goldwater Air National Guard Base. One of two flying units in the Arizona ANG, the 161 ARW currently flies the KC-135R Stratotanker aircraft. In addition to its domestic role as a National Guard unit, answering to the Governor of Arizona, the 161 ARW also performs both a stateside and overseas role as a USAF organization, supporting air refueling and air mobility missions worldwide.
Public transport to city center of Phoenix from Airport
The public transport station is right in front of airport terminal.
Transfers from Phoenix Sky Harbor International Airport to the city
We are sorry but We are not able to recommend any private PHX transfer service right now.
Airport ranking
43,921,670 passengers in 2017.
41.
bussiest airport in the World
14.
bussiest airport in North America
13.
bussiest airport in United States
Airport details
Actual time
10:40
Actual date
2022/01/23
IATA code
PHX
Car rentals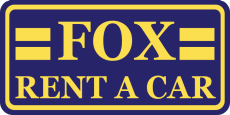 Fox Rent A Car