Philadelphia Airport overview
Philadelphia International Airport (IATA: PHL, ICAO: KPHL, FAA LID: PHL), often referred to just by its IATA code PHL, is a major airport in Philadelphia, Pennsylvania, United States, and is the largest airport in the state. The airport is the main Northeast hub for American Airlines and a regional cargo hub for UPS Airlines. Philadelphia International Airport is also a focus city for ultra low-cost airline Frontier. The airport has service to destinations in the United States, Canada, the Caribbean, Latin America, Europe, and the Middle East. As of summer 2018, there are flights from the airport to 133 total destinations, including 97 domestic and 36 international destinations. Most of the airport property is located in Philadelphia proper. The international terminal and the western end of the airfield are located in Tinicum Township, Delaware County. PHL covers 2,302 acres (932 ha) and has 4 runways.Philadelphia International Airport is important to Philadelphia, its metropolitan region and the Commonwealth of Pennsylvania. The Commonwealth's Aviation Bureau reported in its Pennsylvania Air Service Monitor that the total economic impact made by the state's airports in 2004 was $22 billion. PHL alone accounted for $14 billion or 63% of the total. The calculations include both direct spending and the multiplier effect of that spending throughout the state's economy.
Public transport to city center of Philadelphia
The public transport station is right in front of airport terminal.
Transfers from Philadelphia International Airport
We are sorry but We are not able to recommend any private PHL transfer service right now.
Airport ranking
29,585,754 passengers in 2017.
69.
bussiest airport in the World
23.
bussiest airport in North America
22.
bussiest airport in United States
Airport details
Car rentals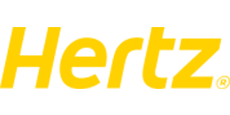 Hertz