Philadelphia Airport overview
Philadelphia International Airport (IATA: PHL, ICAO: KPHL, FAA LID: PHL) is the primary airport serving Philadelphia. The airport serves 31.7 million passengers annually, making it the 20th busiest airport in the United States. In 2019, PHL served 33,018,886 passengers, the most in the airport's history. The airport is located 7 mi (11 km) from the city's downtown area and has 25 airlines that offer nearly 500 daily departures to more than 130 destinations worldwide.Philadelphia International Airport (PHL) is located in Philadelphia, Pennsylvania, and is the largest airport in the state. It is the fifth-largest hub for American Airlines and its primary hub for the Northeastern United States, as well as its primary European and transatlantic gateway. Additionally, the airport is a regional cargo hub for UPS Airlines and a focus city for the ultra low-cost airline Frontier Airlines. The airport has service to cities in the United States, Canada, the Caribbean, Latin America, Europe, and the Middle East. As of summer 2019, there are flights from the airport to 140 destinations, 102 domestic and 38 international. Most of the airport property is in Philadelphia proper. The international terminal and the western end of the airfield are in Tinicum Township, Delaware County. PHL covers 2,302 acres (932 ha) and has four runways.Philadelphia International Airport is important to Philadelphia, its metropolitan region and the Commonwealth of Pennsylvania. The Commonwealth's Aviation Bureau reported in its Pennsylvania Air Service Monitor that the total economic impact made by the state's airports in 2004 was $22 billion. In 2017, PHL commissioned a new economic impact report. The report found PHL alone accounted for $15.4 billion in activity with over 96,000 direct and indirect jobs with $5.4 Billion in total earnings.
Public transport to city center of Philadelphia from Airport
The public transport station is right in front of airport terminal.
Day route from airport:
Airport Line
West Trenton Line
Estimated duration 49 mins.
Airport Line
5 stops to Suburban Station ( 25 mins - 9.1 mi )
West Trenton Line
1 stops to Jefferson Station ( 5 mins - 0.5 mi )
This route will take you to Independence hall in Philadelphia city center.
Night route from airport:
37
BSO
MFO
Estimated duration 56 mins.
37
43 stops to Broad St & Snyder Av - MBNS ( 21 mins - 6.9 mi )
BSO
9 stops to Broad St & S Penn Square ( 8 mins - 1.9 mi )
MFO
3 stops to Market St & 5th St ( 3 mins - 0.7 mi )
This route will take you to Independence hall in Philadelphia city center.
Transfers from Philadelphia International Airport to the city
We are sorry but We are not able to recommend any private PHL transfer service right now.
Airport ranking
29,585,754 passengers in 2017.
69.
bussiest airport in the World
23.
bussiest airport in North America
22.
bussiest airport in United States
Airport details
Car rentals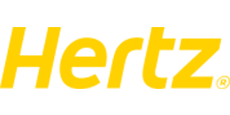 Hertz