Miami Airport overview
Miami International Airport (IATA: MIA, ICAO: KMIA, FAA LID: MIA), also known as MIA and historically as Wilcox Field, is the primary airport serving the Miami area, with over 1,000 daily flights to 167 domestic and international destinations. The airport is in an unincorporated area in Miami-Dade County, Florida, 8 miles (13 km) northwest of Downtown Miami, in metropolitan Miami, adjacent to the cities of Miami and Miami Springs, and the village of Virginia Gardens. Nearby are the cities of Hialeah and Doral, and the Census-designated place of Fontainebleau. It is South Florida's main airport for long-haul international flights and a hub for the Southeastern United States, with passenger and cargo flights to cities throughout the Americas, Europe, Africa, and Western Asia, as well as cargo flights to East Asia. It is the largest gateway between the United States and south to Latin America, and is one of the largest airline hubs in the United States, owing to its proximity to tourist attractions, local economic growth, large local Latin American and European populations, and strategic location to handle connecting traffic between North America, Latin America, and Europe. In 2018, 45,044,312 passengers traveled through the airport, making it the 13th busiest airport in the United States and 40th busiest in the world by total passenger traffic. It is the 3rd busiest airport in the United States by international passenger traffic. MIA is Florida's busiest airport by total aircraft operations and total cargo traffic and its second busiest by total passenger traffic after Orlando International Airport.The airport is American Airlines' third largest hub and serves as its primary gateway to Latin America. Miami also serves as a focus city for Avianca, Frontier Airlines, and LATAM, both for passengers and cargo operations. In the past, it has been a hub for Braniff International Airways, Eastern Air Lines, Air Florida, the original National Airlines, the original Pan American World Airways ("Pan Am"), United Airlines, Iberia Airlines and Fine Air.
Public transport to city center of Miami
The public transport station is right in front of airport terminal.
Day route:
MIA
RAIL
Estimated duration 1 hour 7 mins.
MIA
1 stops to Airport Station ( 3 mins - 1.4 mi )
RAIL
10 stops to Coconut Grove Station ( 22 mins - 11.1 mi )
This route will take you to city center of Miami.
Night route:
MIA
110
27
Estimated duration 1 hour 17 mins.
MIA
1 stops to Airport Station ( 3 mins - 1.4 mi )
110
11 stops to NW 36 St & 27 Ave ( 11 mins - 2.6 mi )
27
24 stops to Coconut Grove Metrorail Station ( 19 mins - 5.1 mi )
This route will take you to city center of Miami.
Transfers from Miami International Airport
We are sorry but We are not able to recommend any private MIA transfer service right now.
Airport ranking
44,071,313 passengers in 2017.
40.
bussiest airport in the World
13.
bussiest airport in North America
12.
bussiest airport in United States
Airport details
Car rentals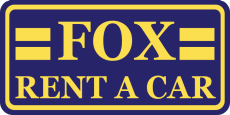 Fox Rent A Car