Mexico City Airport overview
Mexico City International Airport (Spanish: Aeropuerto Internacional de la Ciudad de México, AICM); officially Aeropuerto Internacional Benito Juárez (Benito Juárez International Airport) (IATA: MEX, ICAO: MMMX) is an international airport that serves Greater Mexico City. It is Mexico's and Latin America's busiest airport by passenger traffic and aircraft movements. The airport sustains 35,000 jobs directly and around 15,000 indirectly in the immediate area. The airport is owned by Grupo Aeroportuario de la Ciudad de México and operated by Aeropuertos y Servicios Auxiliares, the government-owned corporation, which also operates 22 other airports throughout Mexico. In recent years Toluca Airport has become an alternate airport.This airport is served by 30 domestic and international passenger airlines and 17 cargo carriers. As the main hub for Mexico's largest airline Aeroméxico (with Aeroméxico Connect), the airport has become a SkyTeam hub. It is also a hub for Aeromar, Interjet, Volaris, and a focus city for VivaAerobus. On a typical day, more than 100,000 passengers pass through the airport to and from more than 100 destinations on four continents. In 2018, the airport handled 47,700,547 passengers, a 6.6% increase compared to 2017.Operating near the limits of its capacity, calls for replacing the airport were announced in September 2014, with the proposed location to be built 16 kilometres (9.9 mi) north-northeast of the current airport, east of Ecatepec. In January 2019, construction of the new airport was cancelled.
Public transport to city center of Mexico City from Airport
The public transport station is right in front of airport terminal.
Day route from airport:
MB L-4
Estimated duration 33 mins.
MB L-4
5 stops to Rep. de Argentina ( 15 mins - 7.6 km )
This route will take you to Centro Histórico in Mexico City city center.
Night route from airport:
200
Trole L-1
Estimated duration 2 hours 8 mins.
200
9 stops to Circuito Interior - División del Norte ( 31 mins - 13.4 km )
Trole L-1
24 stops to Madero ( 35 mins - 8.8 km )
This route will take you to Centro Histórico in Mexico City city center.
Hotels in nearby areas
Hilton Mexico City Airport
Mexico City
0.1 km from MEX
Courtyard by Marriott Mexico City Airport
Mexico City
0.3 km from MEX
Transfers from Mexico City International Airport to the city
We are sorry but We are not able to recommend any private MEX transfer service right now.
Airport ranking
44,732,418 passengers in 2017.
36.
bussiest airport in the World
1.
bussiest airport in Latin America
1.
bussiest airport in Mexico
Airport details
Car rentals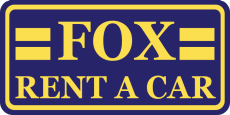 Fox Rent A Car