London Airport overview
Heathrow Airport is major airport in London, capital of United Kingdom. Ranks among the bussiest airports worldwide. LHR airport lies 14 miles from the city center on the west side of London.
Terminal 2 mostly used by Star Alliance member airlines and still increasing because of planned closing of Terminal 3 in 2019 Terminal 3 flights of Oneworld members with the exception of Iberia. Terminal 4 Terminal 5
Terminals 2 and 3 are next to each other and you can walk between them. For connection to 4 a 5 you have to take an underground or bus. All buses in Heathrow are in free fare zone.
Passengers which remains in transfer zone are provided with free dedicated transfer buses between terminals.
Shuttle Buses from Airport
National Express
Every day from 12:00am to 11:59pm circa every 30 minutes.
National Express will serve You tran from Heathrow Airport to London Victoria Station. Price for one way ticket is 12.00 GBP.
nationalexpress.com
Public transport to city center of London from Airport
The public transport station is right in front of airport terminal.
Prices:
Urban public transport price
Inner city public transportation in London costs 1.50 GBP per one way. Route from airport to city center will cost you 6.00 GBP cash. If You will pay with your contactless credit card or Oyster card, route will cost you 5.10 GBP during peak ( Mo - Fri 6:30 AM to 9:30 PM ) and 3.10 GBP off peak.
Taxi price
Taking taxi from Heathrow Airport to London city center will charge you around 60.00 GBP.
Hotels in nearby areas
Renaissance London Heathrow Hotel
London
1.1 km from LHR
ibis Styles London Heathrow Airport
London
1.2 km from LHR
Transfers from Heathrow Airport to the city
We are sorry but We are not able to recommend any private LHR transfer service right now.
Airport ranking
78,014,598 passengers in 2017.
6.
bussiest airport in the World
1.
bussiest airport in Europe
1.
bussiest airport in United Kingdom
Airport details
Car rentals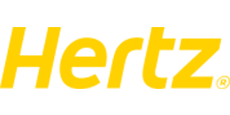 Hertz