Istanbul Airport overview
Istanbul Atatürk Airport (IATA: ISL, ICAO: LTBA) (former IATA code: IST) (Turkish: İstanbul Atatürk Havalimanı) is a general aviation, business, and state aircraft airport in Istanbul. It was until October 2018 the main international airport of the city. As of 6 April 2019, the airport is open only for cargo, maintenance, general aviation, air taxis, business flights and state and diplomatic aircraft, while commercial passenger flights are all handled at the newly built Istanbul Airport.First opened in 1912 in San Stefano (now Yeşilköy) as a military airfield, on the European side of the city, it is located 24 km (15 mi) west of the city centre. The airport was originally named Yeşilköy Airport. In the 1980s, it was renamed Istanbul Atatürk International Airport in honour of Mustafa Kemal Atatürk, the founder and first president of the Republic of Turkey. It served more than 60 million passengers in 2015, making it the 11th-busiest airport in the world in terms of total passenger traffic and the 10th-busiest in the world in terms of international passenger traffic. In 2017, it was Europe's 5th-busiest airport after London Heathrow, Paris Charles de Gaulle, Frankfurt Airport and Amsterdam Schiphol Airport, having fallen from third place after a decline in passengers due to security fears.Istanbul Atatürk Airport was replaced by the newly constructed Istanbul Airport, in April 2019, in order to meet Istanbul's growing domestic and international air traffic demand as a source, destination and transit point. Both airports were used in parallel for five months from late 2018, with the new airport gradually expanding to serve more domestic and regional destinations.. On 6 April 6 2019, Atatürk's IST IATA airport code was inherited by Istanbul Airport and Atatürk Airport was assigned the code ISL after the full transfer of all scheduled passenger activities to the new airport was completed. The final commercial flight, Turkish Airlines Flight 54, left Ataturk Airport on 6 April 2019 at 2.44am for Singapore.
Public transport to city center of Istanbul
The public transport station is right in front of airport terminal.
Day route:
H-1
89C
Estimated duration 1 hour 21 mins.
H-1
6 stops to Karacaoğlan İöo ( 37 mins - 36.1 km )
89C
27 stops to Tarlabaşı ( 28 mins - 17.6 km )
This route will take you to city center of Istanbul.
Night route:
M1A
72T
Estimated duration 39 mins.
M1A
6 stops to Zeytinburnu ( 11 mins - 6.9 km )
72T
19 stops to Tarlabaşı ( 11 mins - 10.5 km )
This route will take you to city center of Istanbul.
Transfers from Istanbul Atatürk Airport
We are sorry but We are not able to recommend any private IST transfer service right now.
Airport ranking
63,859,785 passengers in 2017.
15.
bussiest airport in the World
5.
bussiest airport in Europe
1.
bussiest airport in Turkey
Airport details
Car rentals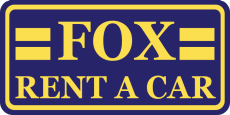 Fox Rent A Car