Newark Airport overview
Newark Liberty International Airport (IATA: EWR, ICAO: KEWR, FAA LID: EWR), originally Newark Metropolitan Airport and later Newark International Airport, is one of the major airports of the Port Authority of New York and New Jersey and is located in the U.S. state of New Jersey. The airport straddles the boundary between the cities of Newark and Elizabeth, the former of which is the most populous city in the state. The airport is owned jointly by the cities of Elizabeth and Newark and leased to and operated by the Port Authority of New York and New Jersey.Newark Airport is located 3 miles (4.8 km) south of Downtown Newark, and in between the cities of Philadelphia (to the southwest) and New York (to the northeast). It is one of four major airports serving the New York - Philadelphia Urban Area, the others being Philadelphia International Airport, John F. Kennedy International Airport and La Guardia Airport.In 2017, EWR was the fifteenth busiest airport in the United States, and the forty-third busiest airport in the world by passenger traffic, serving 43,393,499 passengers. Newark serves 50 carriers and is the third-largest hub (after Chicago–O'Hare and Houston–Intercontinental) for United Airlines, which is the airport's largest tenant (operating in all three of Newark's terminals). Newark's second-largest tenant is FedEx Express, whose third-largest cargo hub uses three buildings on two million square feet of airport property. During the 12-month period ending in July 2014, over 68% of all passengers at the airport were carried by United Airlines.
Transfers from Newark Liberty International Airport
Public transport to city center of Newark
The public transport station is right in front of airport terminal.
Airport ranking
43,393,499 passengers in 2017.
43.
bussiest airport in the World
15.
bussiest airport in North America
14.
bussiest airport in United States
Airport details
Car rentals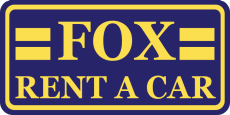 Fox Rent A Car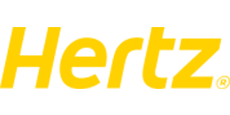 Hertz