Dublin Airport overview
Dublin Airport (Irish: Aerfort Bhaile Átha Cliath) (IATA: DUB, ICAO: EIDW) is an international airport serving Dublin, the capital city of Ireland. It is operated by DAA (formerly Dublin Airport Authority). The airport is located 7 km (4.3 mi) north of Dublin, in Collinstown, near Swords, Dublin. In 2018, over 31.5 million passengers passed through the airport, making it the airport's busiest year on record. It is the 13th busiest airport in Europe, and is by far the busiest of Ireland's airports by total passenger traffic; it also has the greatest traffic levels on the island of Ireland, followed by Belfast International Airport. The airport has an extensive short and medium haul network, served by an array of carriers, as well as a significant long-haul network focused on North America, the Middle East and East Asia. It serves as the headquarters of Ireland's flag carrier – Aer Lingus, regional airline Stobart Air, Europe's largest low-cost carrier – Ryanair, and ASL Airlines Ireland, together with another two airlines, CityJet and Norwegian Air International.United States border preclearance services are available at the airport for U.S.-bound passengers. Shannon Airport is the only other airport in Europe to offer this facility.
Shuttle Buses from Airport
Terravision Shuttle Bus
Every day from 12:00am to 11:59pm circa every 60 minutes.
Terravision Shuttle Bus will serve You transportation from Dublin Airport to Dublin. Price for one way ticket is 7.00 EUR.
terravision.eu
Public transport to city center of Dublin
The public transport station is right in front of airport terminal.
Transfers from Dublin Airport
We are sorry but We are not able to recommend any private DUB transfer service right now.
Airport ranking
29,582,321 passengers in 2017.
70.
bussiest airport in the World
14.
bussiest airport in Europe
1.
bussiest airport in Ireland
Airport details
Car rentals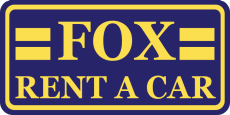 Fox Rent A Car