Moscow Airport overview
Moscow Domodedovo Airport (Russian: Московский аэропорт Домоде́дово, IPA: [dəmɐˈdʲɛdəvə]), formally "Domodedovo Mikhail Lomonosov International Airport" (IATA: DME, ICAO: UUDD) is an international airport located in Domodedovo, Moscow Oblast, Russia, 42 kilometres (26 mi) south-southeast from the centre of Moscow. Domodedovo is one of the four major Moscow airports, as well as one of the largest airports in Russia and the former USSR in terms of passenger and cargo traffic. In 2017, it served 30,700,000 passengers, an increase of 7.6% compared to 2016, making it the second busiest airport in Russia after Sheremetyevo International Airport. Following a 2019 naming contest and presidential decree, it became named after Russian scientist Mikhail Lomonosov.
Public transport to city center of Moscow
The public transport station is right in front of airport terminal.
Hotels in nearby areas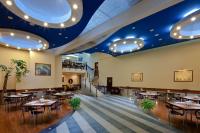 Airhotel Domodedovo
Moscow
0.6 km from DME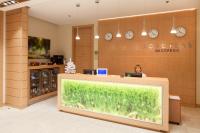 Airhotel Express
Moscow
0.1 km from DME
Transfers from Moscow Domodedovo Airport
We are sorry but We are not able to recommend any private DME transfer service right now.
Airport ranking
30,700,000 passengers in 2017.
66.
bussiest airport in the World
13.
bussiest airport in Europe
2.
bussiest airport in Russia
Airport details
Actual time
10:59
Actual date
2020/04/01
IATA code
DME