Denver Airport overview
Denver International Airport (IATA: DEN, ICAO: KDEN, FAA LID: DEN), locally known as DIA, is an international airport in the western United States, primarily serving metropolitan Denver, Colorado, as well as the greater Front Range Urban Corridor. At 33,531 acres (52.4 sq mi; 135.7 km2), it is the largest airport in North America by land area and the second largest in the world, behind King Fahd International Airport. Runway 16R/34L, with a length of 16,000 feet (3.03 mi; 4.88 km), is the longest public use runway in North America and the seventh longest in the world. With over 35,000 employees, the airport is the largest employer in Colorado. The airport is located on the western edge of the Great Plains and within sight of the Front Range of the Rocky Mountains. Opened in 1995, DEN currently has non-stop service to 215 destinations amongst 23 different airlines throughout North America, Latin America, Europe, and Asia; it is the fourth airport in the U.S. to exceed 200 destinations. It has the second-largest domestic network, with 189 U.S. destinations. As of 2019, DEN is the 18th busiest airport in the world — the fifth busiest in the U.S. In 2019, DEN served 69,015,703 passengers, the most in the airport's history. It is also the busiest airport in the Interior-West United States. The airport is a hub for both United Airlines and Frontier Airlines and is also a main operating base for Southwest Airlines. These three airlines' combined operations made up about 85% of the total passenger traffic at DIA as of December 2018.
Public transport to city center of Denver
The public transport station is right in front of airport terminal.
Hotels in nearby areas
The Westin Denver International Airport
Denver
0.2 km from DEN
AmericInn Hotel & Suites Denver International Airport
Denver
8.8 km from DEN
Transfers from Denver International Airport
We are sorry but We are not able to recommend any private DEN transfer service right now.
Airport ranking
61,379,396 passengers in 2017.
20.
bussiest airport in the World
5.
bussiest airport in North America
5.
bussiest airport in United States
Airport details
Car rentals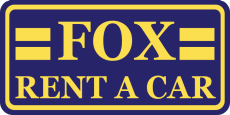 Fox Rent A Car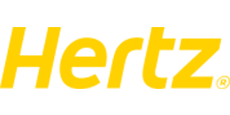 Hertz