Washington Airport overview
Ronald Reagan Washington National Airport, also known as Washington National Airport, (IATA: DCA, ICAO: KDCA, FAA LID: DCA) is an airport in Arlington, Virginia that is one of two major airports serving Washington, D.C., the other being Washington Dulles International Airport approximately 30 miles (48 km) to the west in Fairfax and Loudoun counties. It is the nearest commercial airport to the capital and serves the Baltimore–Washington metropolitan area. Called Washington National Airport both historically and contemporarily, the airport was renamed to honor President Ronald Reagan in 1998. The Metropolitan Washington Airports Authority (MWAA) operates the airport with close oversight by the federal government due to its proximity to the national capital. It is located in the neighborhood of Crystal City in the county of Arlington, Virginia, 5 miles (10 km) south of Downtown Washington. It covers 861 acres (348 ha) of land.Reagan National is a hub for American Airlines which operates near-hourly air shuttle flights to Logan International Airport in Boston and New York LaGuardia Airport. Delta also operates near-hourly air shuttle flights to New York LaGuardia Airport which are all operated by Delta Shuttle. In the 12 months ending March 2015, the airport served 21,195,775 passengers.Other than 40 slot exemptions, flights into and out of the airport are not allowed to exceed 1,250 nautical miles (2,320 km; 1,440 mi) in any direction nonstop, in an effort to send coast-to-coast and overseas traffic to the larger but more distant Washington Dulles International Airport. Reagan National has United States immigration and customs facilities only for business jet traffic; the only scheduled international flights allowed to land at the airport are those from airports with U.S. Customs and Border Protection preclearance facilities. Other international passenger flights must use Washington Dulles International Airport or Baltimore–Washington International Airport.
Transfers from Ronald Reagan Washington National Airport
Public transport to city center of Washington
The public transport station is right in front of airport terminal.
Airport ranking
23,928,248 passengers in 2017.
93.
bussiest airport in the World
27.
bussiest airport in North America
25.
bussiest airport in United States
Airport details
Car rentals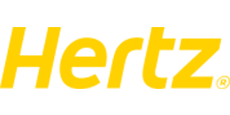 Hertz