Charlotte Airport overview
Charlotte Douglas International Airport (IATA: CLT, ICAO: KCLT, FAA LID: CLT) is an international airport in Charlotte, North Carolina and is the primary airport for commercial and military use in the Charlotte metropolitan area located roughly six miles from the city's central business district. The airport is owned by the City of Charlotte and operated by the city's aviation department. Established in 1935 as Charlotte Municipal Airport, the airport was renamed in 1954 for Ben Elbert Douglas Sr., who was mayor of Charlotte when the airport was first built. It took its present name in 1982. The airport is a fortress hub for American Airlines, which serves 148 destinations and operates over 700 daily flights out of Charlotte. CLT covers 5,558 acres (2,249 ha) of land.As of 2019, it was the 11th-busiest airport in the United States ranked by passenger traffic (having processed over 50 million passengers) and 5th-busiest by aircraft movements. It was the 6th-busiest airport in the world ranked by aircraft movements. The airport has four runways and one passenger terminal composed of five concourses. CLT's single terminal has the more gates (115) than any other single airport terminal building in the United States. A joint commercial-civil-military facility, the airport is home to the Charlotte Air National Guard Base (Charlotte ANGB) and its host unit, the 145th Airlift Wing (145 AW) of the North Carolina Air National Guard, located in a military containment area on the east side of the airport. The airport is also home to an air cargo center and an American Airlines maintenance facility.
Public transport to city center of Charlotte from Airport
The public transport station is right in front of airport terminal.
Day route from airport:
5
Estimated duration 28 mins.
5
15 stops to Charlotte Transportation Center ( 27 mins - 7.6 mi )
This route will take you to city center of Charlotte.
Night route from airport:
60
501
Estimated duration 48 mins.
60
16 stops to Lynx Tyvola Station ( 20 mins - 8.8 mi )
501
9 stops to Charlotte Transportation Center ( 17 mins - 5.1 mi )
This route will take you to city center of Charlotte.
Transfers from Charlotte Douglas International Airport to the city
We are sorry but We are not able to recommend any private CLT transfer service right now.
Airport ranking
45,909,899 passengers in 2017.
32.
bussiest airport in the World
11.
bussiest airport in North America
10.
bussiest airport in United States
Airport details
Car rentals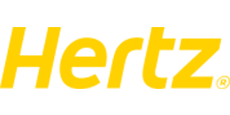 Hertz