Boston Airport overview
Logan International Airport (IATA: BOS, ICAO: KBOS, FAA LID: BOS), officially known as General Edward Lawrence Logan International Airport and also commonly known as Boston Logan International Airport, is an international airport in the East Boston neighborhood of Boston, Massachusetts, United States (and partially in Winthrop, Massachusetts). It covers 2,384 acres (965 ha), has six runways and four passenger terminals, and employs an estimated 16,000 people. It is the largest airport in both the Commonwealth of Massachusetts and the New England region in terms of passenger volume and cargo handling, as well as the 16th-busiest airport in the United States, with 38.4 million total passengers in 2017. The airport saw 40,941,925 passengers in 2018, the most in its history. It is named after General Edward Lawrence Logan, a war hero native to Boston. Logan has service to destinations throughout the United States, Canada, Mexico, Latin America, the Caribbean, the North Atlantic region (including Bermuda and the Azores), Europe, and Asia. Effective June 22, 2019, Logan will also commence a direct flight to Africa courtesy of Royal Air Maroc to their hub airport in Casablanca. Much of this trend is attributed to the advent of mid-sized long-range airliners such as the Boeing 787 and Airbus A350, as well as the growing New England economy, which in turn has caused Logan to see rapid growth in international traffic, with new routes as well as increased frequencies on existing routes. The airport is a focus city for Delta Air Lines and JetBlue Airways. The regional airline Cape Air carries out hub operations from Boston. American and United also carry out significant operations from the airport, including daily transcontinental flights. All of the major U.S. air carriers offer flights from Boston to all or the majority of their primary and secondary hubs.
Public transport to city center of Boston
The public transport station is right in front of airport terminal.
Hotels in nearby areas
Hilton Boston Logan Airport
Boston
0.5 km from BOS
Embassy Suites Boston at Logan Airport
Boston
1.2 km from BOS
Transfers from Logan International Airport
We are sorry but We are not able to recommend any private BOS transfer service right now.
Airport ranking
36,288,042 passengers in 2017.
55.
bussiest airport in the World
18.
bussiest airport in North America
17.
bussiest airport in United States
Airport details
Car rentals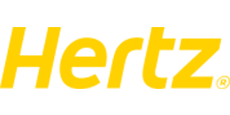 Hertz