Bogota Airport overview
El Dorado International Airport (IATA: BOG, ICAO: SKBO) is an international airport serving Bogotá, Colombia and its surrounding areas. The airport is located mostly in the Fontibón district of Bogotá, although it partially extends into the Engativá district and the municipality of Funza in the Western Savanna Province of the Cundinamarca Department. In 2018, it served over 32.7 million passengers and 741,000 metric tons of cargo. This makes El Dorado the third busiest airport in Latin America in terms of passenger traffic, and the busiest in terms of cargo. El Dorado is also by far the busiest and most important airport in Colombia, accounting for just under half (49%) of the country's air traffic. El Dorado is a hub for the Colombian flag-carrier Avianca, LATAM Colombia, Satena, Wingo, and a number of cargo companies. It is owned by the Government of Colombia and operated by Operadora Aeroportuaria Internacional (OPAIN), a consortium composed of Colombian construction and engineering firms and the Swiss company Flughafen Zürich AG, the company that operates Zurich International Airport. The airport has been named the best airport in South America by World Airport Awards. El Dorado received four-star certification and its staff was rated the best in South America by Skytrax, as well as achieving 42nd place in Skytrax's World's Top 100 Airports in 2017.
Public transport to city center of Bogota from Airport
The public transport station is right in front of airport terminal.
Day route from airport:
M86
L82
Estimated duration 48 mins.
M86
9 stops to San Diego B - 4 o 6 ( 17 mins - 10.0 km )
L82
1 stops to San Victorino C - 2 o 5 ( 3 mins - 1.1 km )
This route will take you to Bolivar Square in Bogota city center.
Night route from airport:
P500
60
J23
Estimated duration 56 mins.
P500
5 stops to AC 26 - KR 69D Bis ( 8 mins - 3.1 km )
60
18 stops to AK 27 - AC 13 ( 21 mins - 7.1 km )
J23
3 stops to Museo del Oro A - 2 o 5 ( 4 mins - 2.4 km )
This route will take you to Bolivar Square in Bogota city center.
Hotels in nearby areas
Movich Buró 26
Bogota
1.8 km from BOG
Hotel Habitel
Bogota
1.7 km from BOG
Transfers from El Dorado International Airport to the city
We are sorry but We are not able to recommend any private BOG transfer service right now.
Airport ranking
30,989,932 passengers in 2017.
65.
bussiest airport in the World
3.
bussiest airport in Latin America
1.
bussiest airport in Colombia
Airport details
Car rentals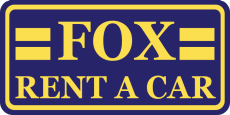 Fox Rent A Car