Antalya Airport overview
Antalya Airport (IATA: AYT, ICAO: LTAI) (Turkish: Antalya Havalimanı) is an international airport located 13 km (8.1 mi) northeast of the city center of Antalya, Turkey. It is a major destination during the European summer leisure season due to its location at the country's Mediterranean coast. It handled 18,741,659 passengers in 2016, making it the third-busiest airport in Turkey. The airport has two international terminals and one domestic terminal. Antalya is one of the major airports on the Southwest of Turkey, the others being Bodrum and Dalaman.
Public transport to city center of Antalya from Airport
The public transport station is right in front of airport terminal.
Transfers from Antalya Airport to the city
We are sorry but We are not able to recommend any private AYT transfer service right now.
Airport ranking
25,931,659 passengers in 2017.
80.
bussiest airport in the World
22.
bussiest airport in Europe
3.
bussiest airport in Turkey
Airport details
Car rentals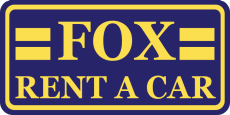 Fox Rent A Car