Atlanta Airport overview
Atlanta International Airport is well known as the world's busiest airport by accommodating circa 100 million passengers each year. The airport has 209 domestic and international gates in two terminals and is located 7 miles from Atlanta Downtown in Georgia.
Domestic Terminal serves all Atlanta domestic flights Maynard Holbrook Jackson Jr. International Terminal for international flights to and from ATL airport
Transfers from Hartsfield–Jackson Atlanta International Airport
Public transport to city center of Atlanta
The public transport station is right in front of airport terminal.
Airport ranking
103,902,992 passengers in 2017.
1.
bussiest airport in the World
1.
bussiest airport in North America
1.
bussiest airport in United States
Airport details
Car rentals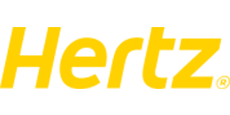 Hertz